5 Ways to Approve Curb Appeal Overnight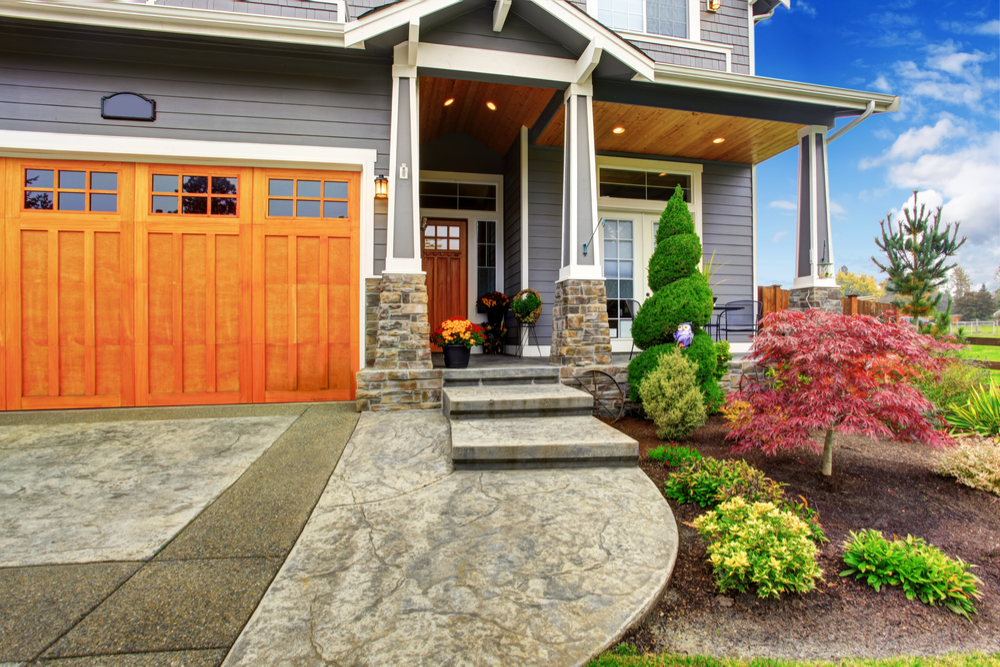 Published on 13 August 2018
in
Blog
by
Last updated on May 11th, 2021 at 12:56 pm
Is your home exterior in need of a little love? Sprucing up the outside of your home doesn't have to include a large budget or a whole lot of time. There are quick and simple ways to improve curb appeal overnight. Here's how!
Add a Fresh Coat of Paint
If your front porch, front doorway, or walkway are looking a little battered from the winter months, adding a fresh coat of paint can work wonders for rejuvenating the look of any area of the home. So consider adding a new coat to any areas that have been scraped up and worn down.
Add Dark Mulch to Your Landscape
A tidy, well-kept garden is always a great (and easy) way to improve the look of your exterior. Keeping the grass cut and plants trimmed is an obvious one. But to really help your garden and landscape pop, pick up a few bags of dark mulch to place around your plants and shrubbery. This not only helps protect them during the hot summer weather, but it also adds a little contrast to make your garden area really stand out.
Focus on the Furniture
A few pieces of attractive looking furniture can add more splashes of colour to your entire home exterior. If your porch is bare or in need of a little colour, consider adding some new chairs, a little outdoor rug and maybe a few cushions to top it all off.
Add Potted Plants
You don't have to go digging in the garden to improve the look of your home exterior. Adding a few potted plants to your porch, garden, and walkway can literally transform any bland area instantly. Whether it's in the ground or not, adding some flowers around your home can make all the difference.
Use Lighting Fixtures
Adding a few lighting features to your landscape can help illuminate your outdoor areas, making it much more visible, safer and attractive. You can add some solar powered lanterns along your walkway leading up to your front door or place them strategically throughout your garden to highlight certain shrubs like your Japanese Maple.
When it comes to improving curb appeal overnight, it really doesn't take much time or effort. In fact, it's usually these simple things that really do make all the difference. So freshen up your home this summer by adding a fresh coat of paint or placing some colourful plants and furniture around the porch to help add some visual points of interest to make your property pop.